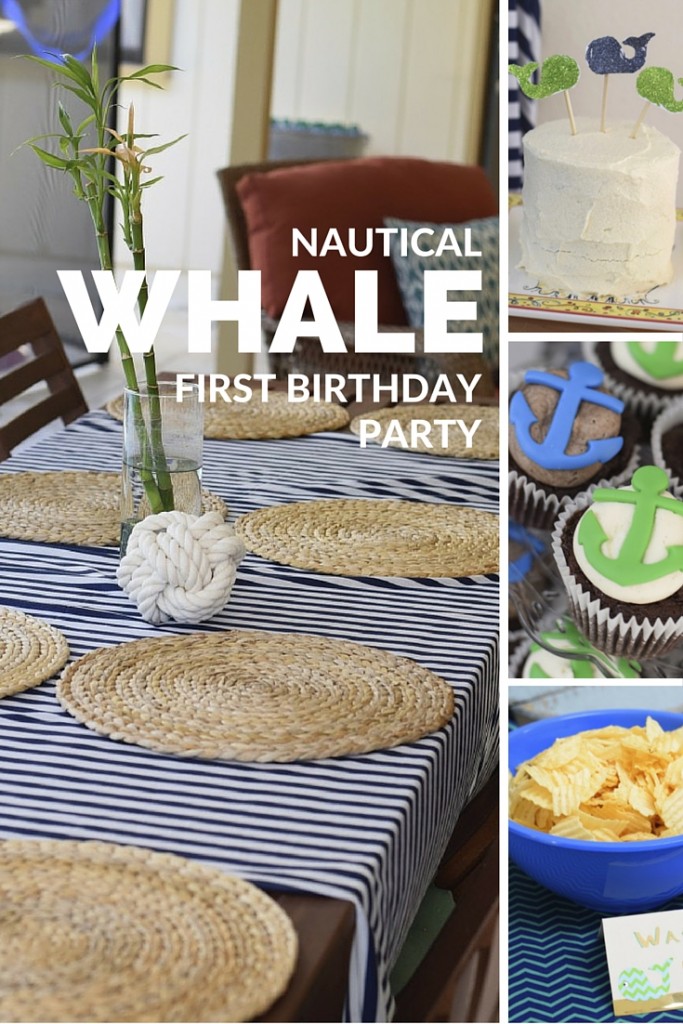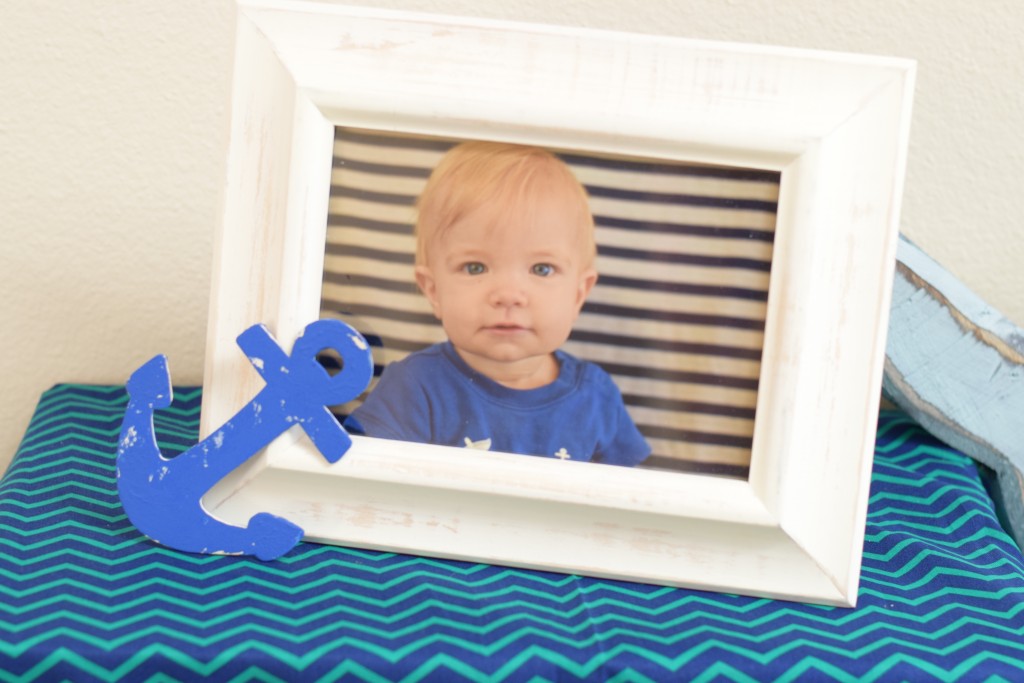 Party Inspiration: I fell in love with these cute little note cards from Target, so I turned them into party invitations and based the theme and decor on these.
My plan was to do navy and emerald with gold accents. I'm always trying to do things just a little different like not using the typical nautical colors (red, white, and blue) and going with whales instead of the ever popular anchor although I ended up incorporating those too, because it was pretty hard to find whale stuff.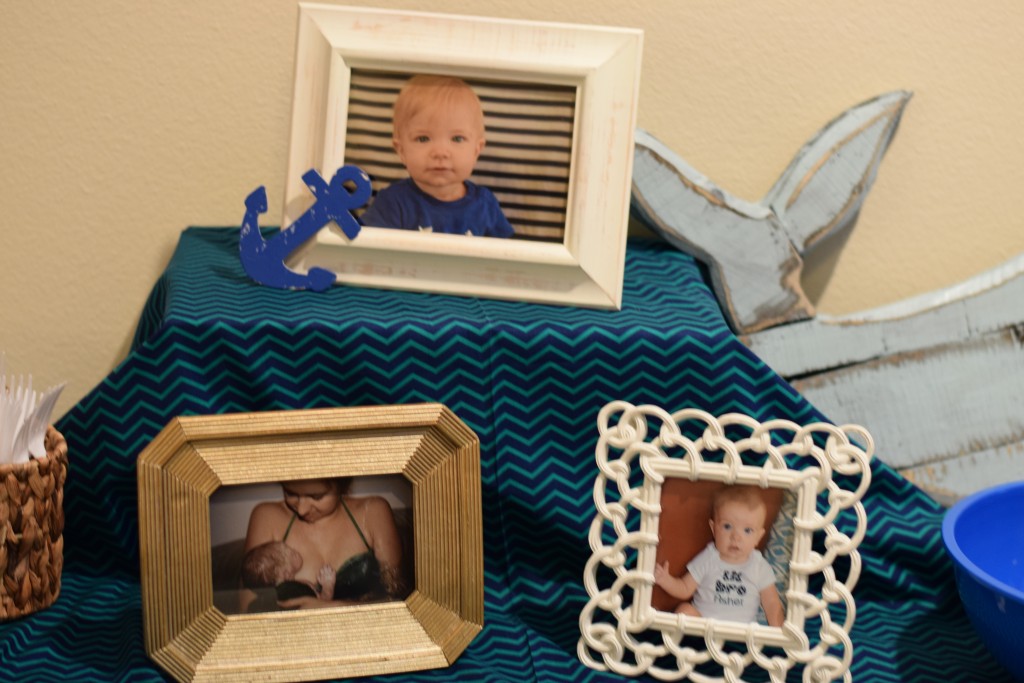 For kids parties I try to keep them cute but not cutesy. I don't restrict myself to a party store or party aisle for decorations. I found some of my props at Marshall's and they're just normal home decor. The wooden whale and the splash sign. I also like to pull from what I have in my home, but my brand new idea for this party was library books. We checked out library books about whales and incorporated them into the decor and set some out for kiddos to read… which they did not do. Because who reads at a party?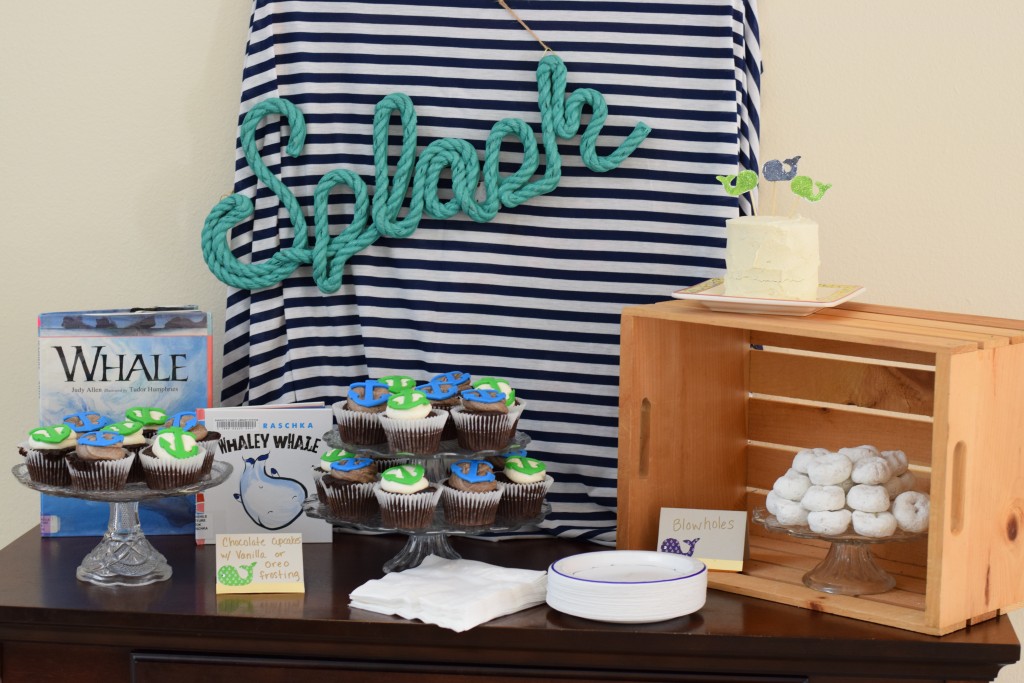 I found some great fabric on clearance at Hobby Lobby and bought about 5 yards total. I threw some of the fabric over a big picture frame and used that as the backdrop for my dessert table. I, also, like using fabric for tablecloths or as runners on tables because it's cheaper than buying a tablecloth, but nicer than a plastic throwaway tablecloth. And there are so many more options at a fabric store!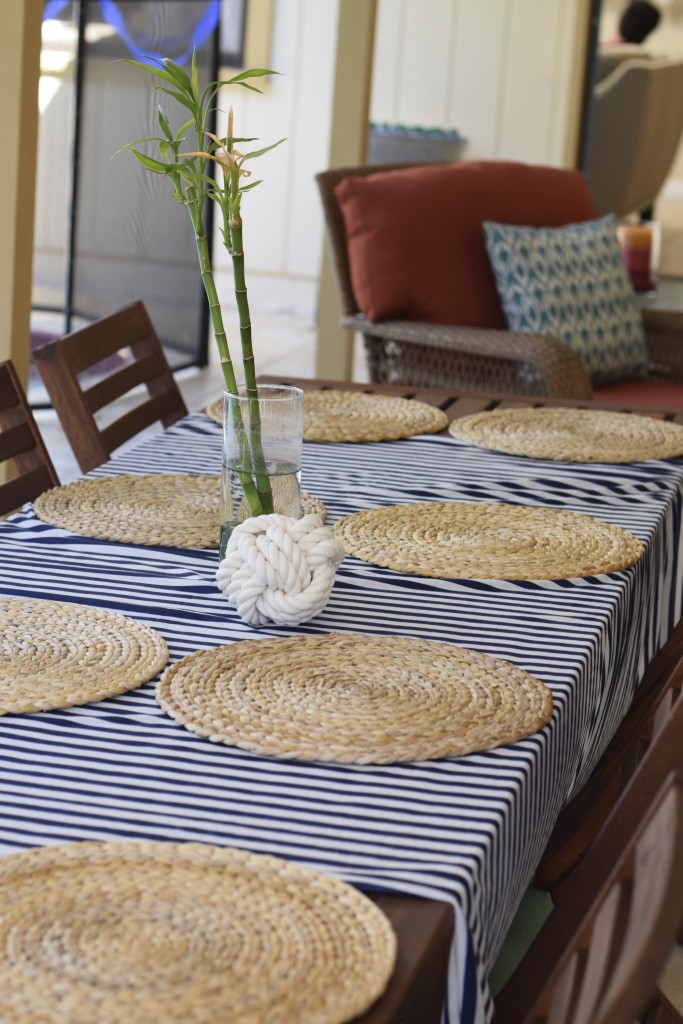 I also really wanted one extra large balloon with confetti in it. I found some on Etsy, but checked on Amazon and found them for a lot cheaper. I added a wooden anchor (couldn't find a whale) to some of the ribbons tied to the balloon, and placed it next to his high chair for the cake smashing.
Target sells blank banners in all colors and I used a navy one to make two separate banners. One side is a solid color and the other is striped. I made a sign for the gifts using gold foam sticker letters. Then I made a small banner to go on his high chair and for taking photos ahead of time.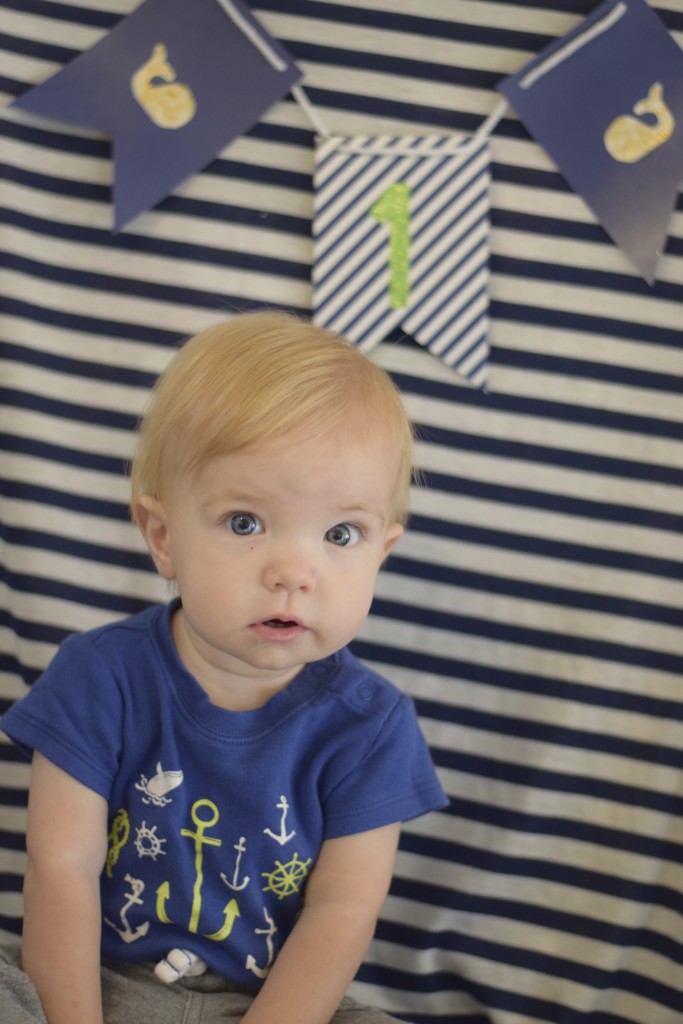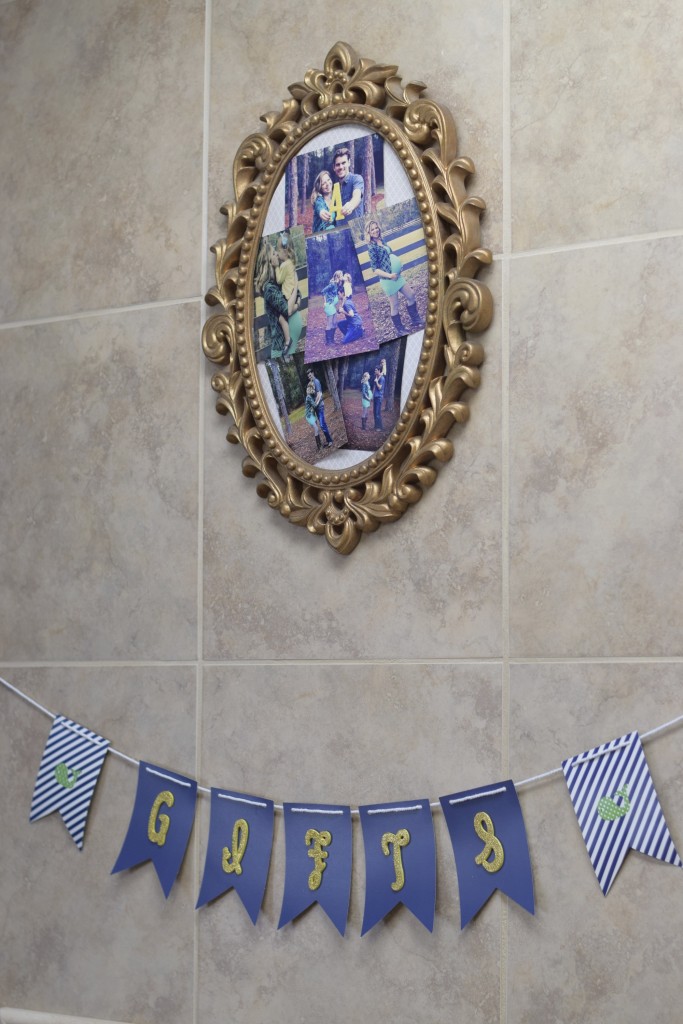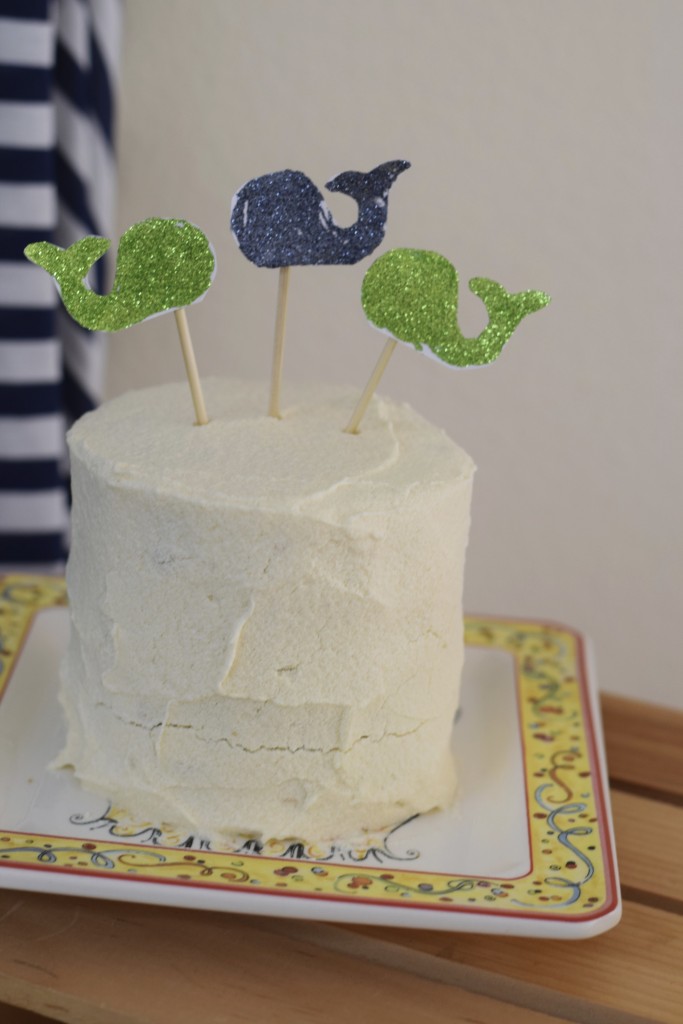 I made the glitter whales on the banner and the cake by tracing whale stickers. The signs for the food are card stock I cut and wrote on with a gold sharpie. I added a strip of gold tape to the bottom and a whale sticker.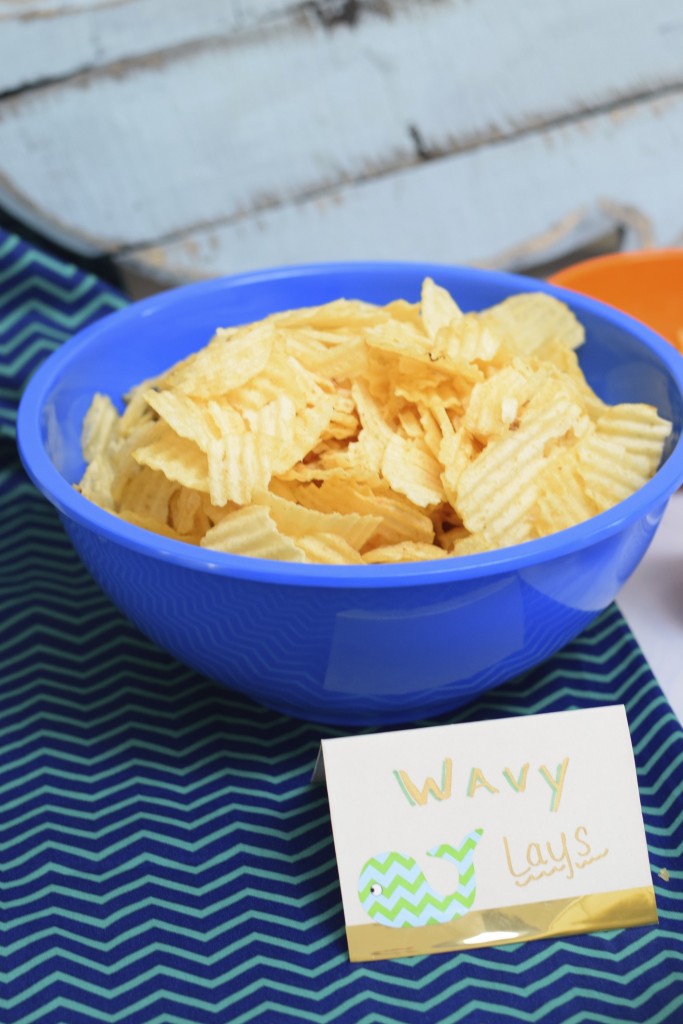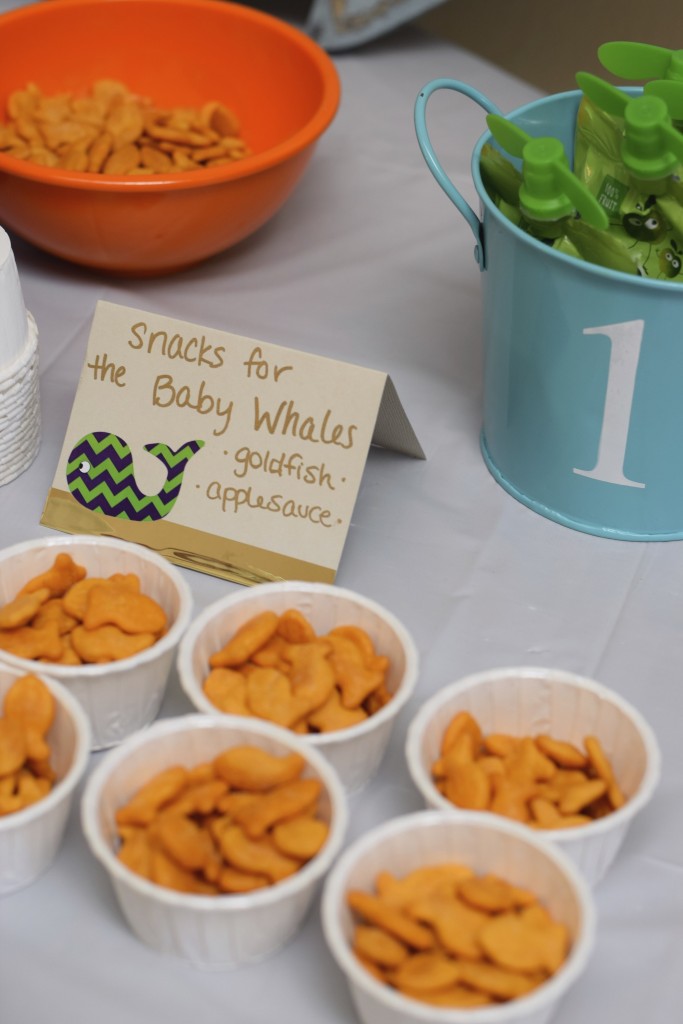 Favors were super simple! Individually packaged Chips Ahoy cookies. I went with a play on words instead of trying to assemble a goody bag of nautical toys to be thrown away later.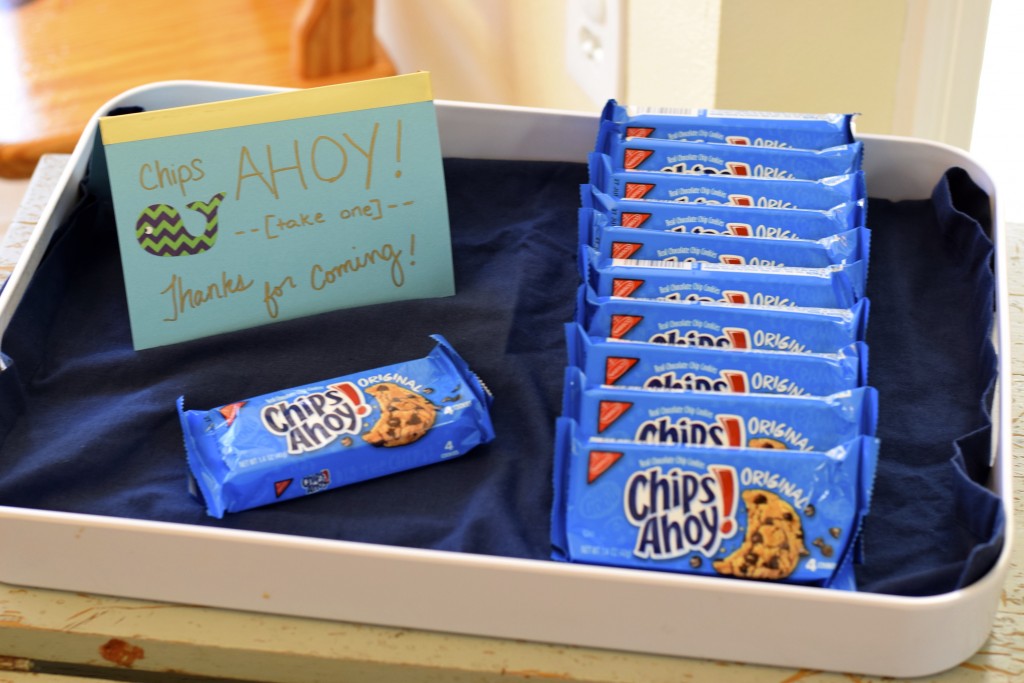 I wanted to enjoy celebrating with my son and not worry about taking care of a bunch of stuff. This fueled my decisions for the number of people to invite, our menu, and how to run everything. I did a platter of meats and cheeses so guests could assemble their own sandwich and I wasn't stuck cooking something. I loved G's Sweet Shoppe 1st Birthday, but Josh was on the grill for a majority of the time and there were a lot of people. I wanted this party to be more low key and enjoyable for all of us.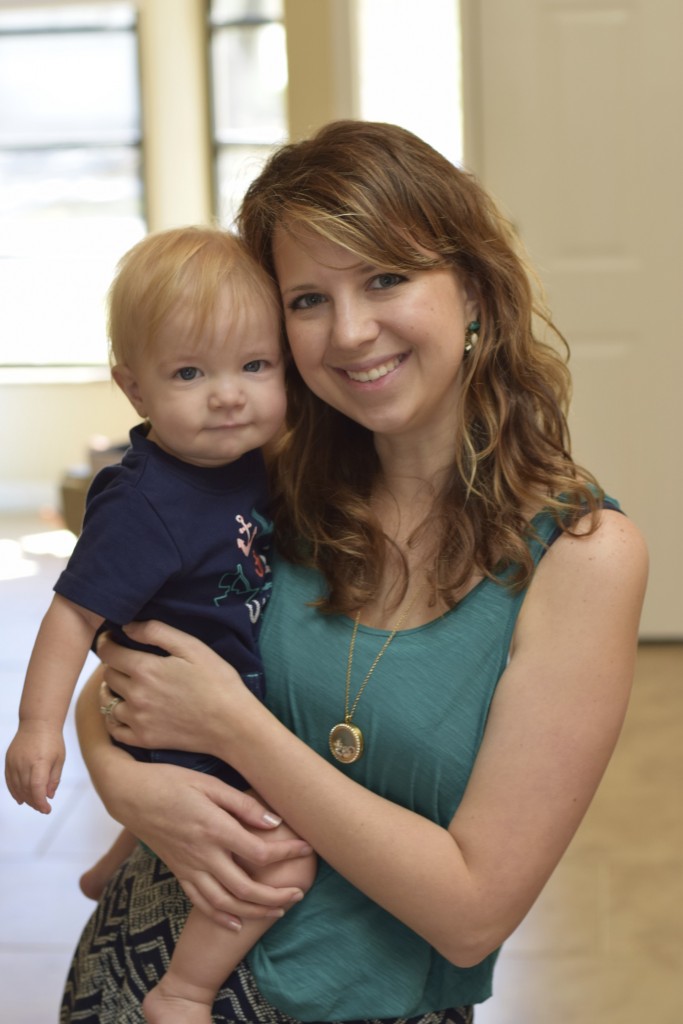 My big ticket item was the cupcakes. Kissa Cupcake has the best cake and the best frosting. To die for. I had to go with anchors for the fondant decorations on top because they didn't have a whale. I also added little donut "blowholes" to the dessert table – heh heh.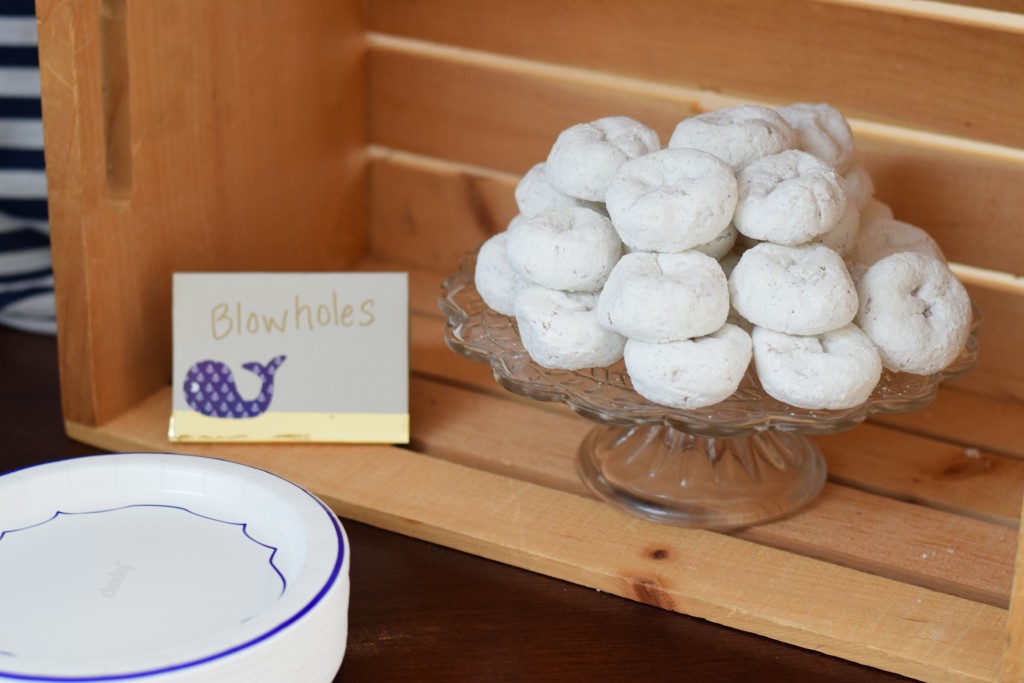 My biggest piece of advice for parties is to set up in advance. I actually started setting up a week and a half before the party, but I'm weird like that :) At the very least decorate the day before so all you need to do is set out the food the day of.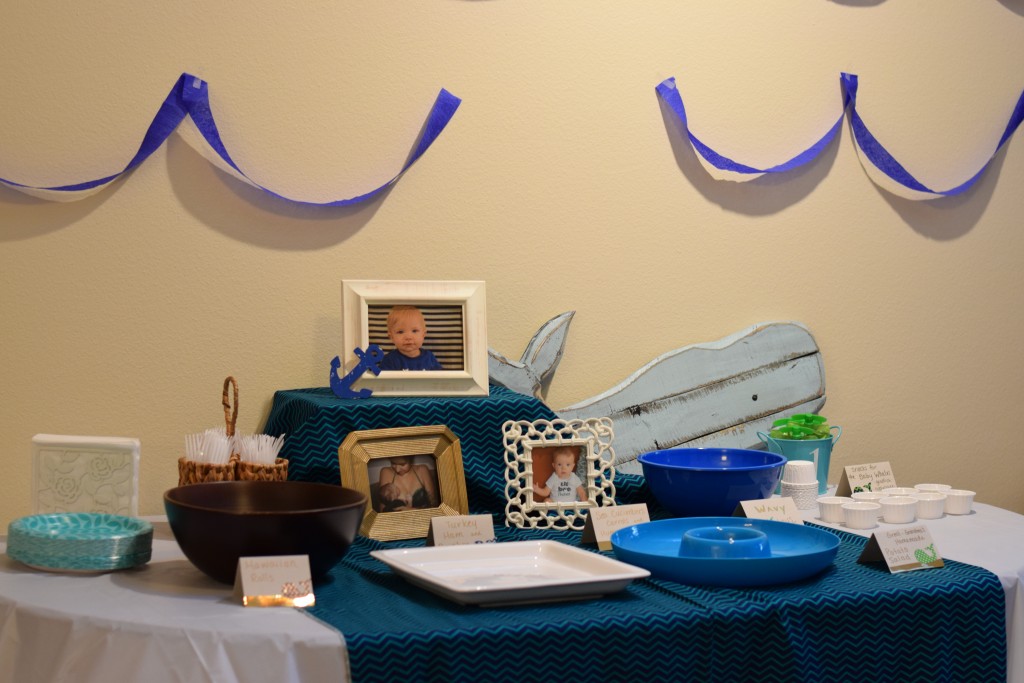 My last piece of advice and perhaps the most important is take pictures. I like to take a picture of the birthday boy or girl with each grandparent, aunt, uncle, etc. and of course with mom and dad! It's not the easiest task, but I know I will treasure those photos much more than my "detail shots" in the years to come.